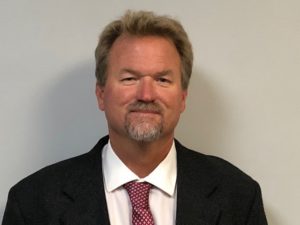 Michael Wygant
Mr. Wygant is San Diego Metropolitan Transit System's (SDMTS) Director of Fleet and Facilities Maintenance and has more than 30 years of experience in the vehicle and facilities maintenance industry.
Mr. Wygant is a U.S. Air Force veteran and has maintained, managed, and developed a wide range of vehicles and equipment, including: heavy duty bus, medium duty bus, para transit, heavy rail, light rail, hybrid rail, aircraft, CNG fueling stations, vehicle maintenance facilities, light duty cars and trucks.
Mr. Wygant, a lifetime resident of San Diego has been the Maintenance Director at SDMTS since 2017. Prior to his position at SDMTS he worked for North County Transit District (NCTD) for more than 26 years. He finished his career at NCTD as the Chief Operations Officer, overseeing bus, rail, paratransit operations and maintenance.