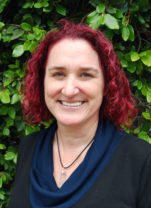 Susan Freedman
Senior Regional Energy/Climate Planner, San Diego Association of Governments (SANDAG)
Ms. Freedman serves as SANDAG's subject matter expert on energy and clean transportation issues. She also oversees development of a $30 million regional incentive program for EV charging infrastructure. She joined SANDAG in 2006, where she developed its energy planning program in support of regional approaches to saving energy, reducing petroleum dependence and mitigating greenhouse gas emissions. Ms. Freedman has managed SANDAG's Regional Energy Working Group and numerous energy planning efforts like the Regional Energy Strategy, regional readiness planning for EVs and alternative fuels, and the Energy Roadmap program for local governments - a partnership with SDG&E. Prior to joining SANDAG, Ms. Freedman led energy policy efforts for the San Diego Regional Energy Office (now the Center for Sustainable Energy); and spent six years in Washington D.C. addressing federal and multi-state energy and clean air policies at the Northeast-Midwest Institute and the Alliance to Save Energy. She holds a BA in Political Science/Ecology from Emory University and an MA in Energy/Environmental Policy from the College of Urban Affairs/Public Policy at the University of Delaware.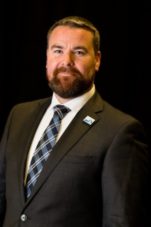 Bradley Northup, CAFM
Public Works Superintendent, Fleet Services – City of Carlsbad
Mr. Northup has over 15 years of experience in the automotive field and has held multiple positions leading diverse teams of technicians, analysts, and fleet support staff in both the public and private sectors. Prior to joining the City of Carlsbad in January of 2020, he worked with the County of San Diego as a Fleet Coordinator designing, planning and implementing a variety of green fleet initiatives.
Mr. Northup holds an Associate Degree in Automotive Technology from Cuyamaca Community College, and a Bachelor's degree in Business Administration from San Diego State University.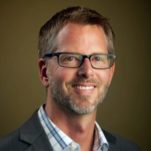 Chad Reese
Environmental Affairs Manager, San Diego County Regional Airport Authority
Chad Reese is an Environmental Affairs Manager at the San Diego County Regional Airport Authority, the agency that manages the day-to-day operations of San Diego International Airport (SAN). He has a history in cleantech project management, and currently manages projects and policy related to the Airport Authority's Sustainability Management Program including air quality and emissions, transportation electrification, energy efficiency and renewable energy, and waste reduction. He is also involved in the management of The Good Traveler, a carbon offset program developed and owned by the San Diego County Regional Airport Authority.
Chad serves as Chair on the Board of Directors of the San Diego Regional Climate Collaborative, is on the Board of Directors of the San Diego Regional Clean Cities Coalition, and he is on the Advisory Board of the San Diego Regional Smart Cities collaborative. He is a credentialed LEED Green Associate and a TRUE Advisor. He holds an MBA Sustainable Management from Presidio Graduate School, with a B.A. in Biological Anthropology from the University of California at San Diego.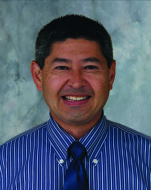 Gregory Nishihira
Fleet Manager, UC San Diego
Mr. Nishihira is the Fleet Manager at UC San Diego. Prior to his role at UCSD, he has served in automotive repair and commercial fleet management roles. While at UCSD, he has coordinated campus "Green Car Shows" and encourages the procurement of AFVs to the maximum extent possible in order to support UC's goal to be carbon neutral by 2025. In representing Fleet Services, he works collaboratively with key stakeholders who are involved with campus sustainability projects which aim to 'green' the campus fleet. He serves on the campus' Transportation Working Group committee and represents UCSD on UC's Fleet Sustainability Working Group. Greg has an Associate of Applied Science degree in Transportation Management from Milwaukee Area Technical College and a Bachelor of Science in Business Administration from Cal Poly San Luis Obispo. He maintains active ASE (Automotive Service Excellence) and California UST certifications.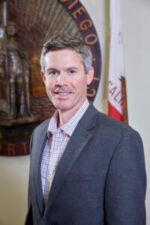 Philip Gibbons
Program Manager, Energy & Sustainability, Port of San Diego
Mr. Gibbons is focused on implementing the Port's Climate Action Plan, which includes needed greenhouse gas reductions from the transportation and land use sector. He is currently working on projects to transition to zero-emission vehicles and equipment in freight movement. Mr. Gibbons has overseen the development of annual greenhouse gas reduction monitoring reports. Mr. Gibbons also leads the Port's Climate Adaptation efforts working closely with internal and external stakeholders to plan for climate-related effects such as sea level rise. Prior to working on climate planning initiatives, Mr. Gibbons spent a decade at the Port on storm water management and overseeing large-scale water and sediment quality monitoring projects. He also has a technical background in data management and has worked extensively with GIS. Mr. Gibbons is a graduate of San Diego State University with a Master's degree in Geography.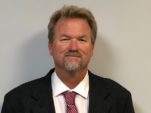 Michael Wygant
Director of Fleet and Facilities Maintenance, SDMTS
Mr. Wygant is San Diego Metropolitan Transit System's (SDMTS) Director of Fleet and Facilities Maintenance and has more than 30 years of experience in the vehicle and facilities maintenance industry.
Mr. Wygant is a U.S. Air Force veteran and has maintained, managed, and developed a wide range of vehicles and equipment, including: heavy duty bus, medium duty bus, para transit, heavy rail, light rail, hybrid rail, aircraft, CNG fueling stations, vehicle maintenance facilities, light duty cars and trucks.
Mr. Wygant, a lifetime resident of San Diego has been the Maintenance Director at SDMTS since 2017. Prior to his position at SDMTS he worked for North County Transit District (NCTD) for more than 26 years. He finished his career at NCTD as the Chief Operations Officer, overseeing bus, rail, paratransit operations and maintenance.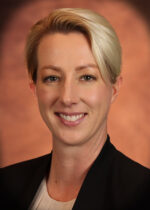 Danielle Brannan
Executive Vice President, New Leaf Biofuel
Danielle Brannan joined New Leaf Biofuel in 2010 in order to follow her environmental passion while contributing her substantial business skills to a community-based company in San Diego, CA.  After nine years, she has worked her way up to Executive Vice President, managing virtually every aspect of the company including raw material procurement, sales, logistics, regulatory compliance reporting, and human resources.  During her tenure at New Leaf, Danielle has overseen exponential growth and helped position the company for future expansion.  She serves as a board member of the National Biodiesel Foundation as well as the San Diego Clean Cities Coalition.
Danielle has undergraduate degrees from UC San Diego in Political Science (emphasis in Public Law) and Psychology.  She also has a post-graduate teaching credential from Alliant International University, and briefly taught in the San Diego public school system.  Prior to joining New Leaf, Danielle worked as a federal contract procurement specialist as well as in the commercial insurance industry specializing in business coverage, risk management, and corporate policy servicing.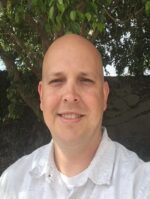 Nick Cormier
Air Quality Specialist, San Diego County Air Pollution Control District
Nick Cormier is an Air Quality Specialist for the San Diego County Air Pollution Control District. Nick prepares the District's state and federal air quality plans, as well as monitors regulatory actions that may affect local air quality. Cormier also assists in the implementation of state and local incentive programs, such as the Carl Moyer program, Community Air Protection Program, and Proposition 1B Goods Movement Program. Nick joined the District in 2010, previously serving as an Environmental Planner and Coastal Commission Liaison for Caltrans District 7 in Los Angeles, CA. Nick completed his BA in 2007 from California State University - Long Beach, majoring in Environmental Science & Policy with minors in Economics, Geography, and Geology.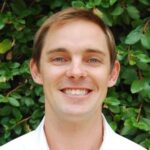 Colin Santulli
Sustainability and Technology Program Manager, City of San Diego
Colin Santulli is a public policy professional with 10+ years designing, implementing and evaluating clean transportation programs and policies for governments, utilities and businesses.  As the Technology Program Manager for the City of San Diego's Sustainability Department, Colin oversees the integration of new technologies into the City's various efforts to reduce climate impacts.
Colin previously led the strategy and day-to-day management of the San Diego Regional Automated Vehicle Proving Ground on behalf of the San Diego Association of Governments. Additionally, Colin oversaw a $7.75M annual operating budget and +50 staff members across four offices in three states as the Director of Clean Transportation for the Center for Sustainable Energy, a San Diego-based non-profit working to reduce carbon emissions from mobile sources and the built environment.
Prior to his experience in transportation sector, Colin led maritime law enforcement teams as a Lieutenant in the United States Coast Guard.
Colin holds a Master of International Affairs from School of Global Policy and Strategy at UC San Diego and graduated magna cum laude from East Carolina University with a BS in Business Management.  He is a LEED Green Accredited Professional and Project Management Professional (PMP).

Coordinators