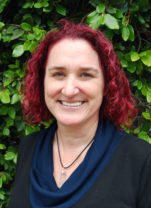 Susan Freedman
Senior Regional Energy/Climate Planner, San Diego Association of Governments (SANDAG)
Ms. Freedman serves as SANDAG's subject matter expert on energy and clean transportation issues. She also oversees development of a $30 million regional incentive program for EV charging infrastructure. She joined SANDAG in 2006, where she developed its energy planning program in support of regional approaches to saving energy, reducing petroleum dependence and mitigating greenhouse gas emissions. Ms. Freedman has managed SANDAG's Regional Energy Working Group and numerous energy planning efforts like the Regional Energy Strategy, regional readiness planning for EVs and alternative fuels, and the Energy Roadmap program for local governments - a partnership with SDG&E. Prior to joining SANDAG, Ms. Freedman led energy policy efforts for the San Diego Regional Energy Office (now the Center for Sustainable Energy); and spent six years in Washington D.C. addressing federal and multi-state energy and clean air policies at the Northeast-Midwest Institute and the Alliance to Save Energy. She holds a BA in Political Science/Ecology from Emory University and an MA in Energy/Environmental Policy from the College of Urban Affairs/Public Policy at the University of Delaware.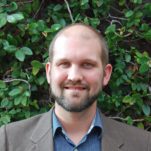 Kevin Wood
Clean Transportation Specialist, Center for Sustainable Energy
Mr. Wood is the Clean Transportation Specialist at the Center for Sustainable Energy. He manages projects supporting the planning and deployment of clean alternative fuel vehicles and infrastructure. Through a variety of state and federal programs, Mr. Wood works with a diverse group of public and private stakeholders to expand infrastructure and increase the use of alternative fuels. Mr. Wood has more than ten years of extensive experience with local government sustainability initiatives. He holds an M.A. in Urban Planning from the University of Southern California and a B.A. in Political Science from the University of California, San Diego.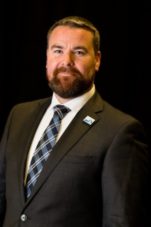 Bradley Northup, CAFM
Fleet Coordinator, Department of General Services, County of San Diego
Mr. Northup has over 15 years of experience in the automotive field and has held multiple positions leading diverse teams of technicians, analysts, and fleet support staff in both the public and private sectors. Prior to joining the County as a Master Fleet Technician in 2009 and progressively promoting to Fleet Coordinator in 2015, Mr. Northup worked for Ford Motor Company as a Senior Master Certified Technician specializing in advanced engine diagnostics and drivability. He currently serves on the Board of Directors for the San Diego Regional Clean Cities Coalition; Board of Directors for the Pacific Southwest Chapter of the National Fleet Association (NAFA), and is an active committee member of The Law Enforcement Group of the National Fleet Association (NAFA).
Mr. Northup is a Certified Automotive Fleet Manager (CAFM) and Automotive Service Excellence (ASE) Certified Technician.
Mr. Northup holds an Associate Degree in Automotive Technology from Cuyamaca Community College; and a Bechelor's degree in Business Administration from San Diego State University.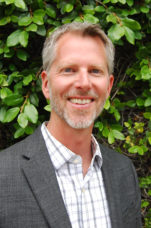 Chad Reese
Environmental Affairs Manager, San Diego County Regional Airport Authority
Mr. Reese is an Environmental Affairs Manager at the San Diego County Regional Airport Authority, the agency that manages the day-to-day operations of San Diego International Airport (SAN). As the sustainability program area lead at the Airport, Mr. Reese contributes to energy efficiency and renewable energy capital projects, clean transportation policy and initiatives, and behavior change programs including the Airport's new "SAN Green Concessions Program" (a green business program specifically designed for Airport concessions tenants). Mr. Reese also manages "The Good Traveler" carbon offset program developed by the Airport, and is responsible for annual greenhouse gas emissions inventories and certification via Airport Council International's "Airport Carbon Accreditation" program (SAN is one of only 34 North American airports to be certified).
Mr. Reese holds an MBA in Sustainable Management from Presidio Graduate School. He currently serves as a Board Member for San Diego Roots Sustainable Food Project, and on the advisory committee of the San Diego Regional Climate Collaborative. Prior to the Airport Authority, Mr. Reese spent several years at the Center for Sustainable Energy working on renewable energy and energy efficiency projects.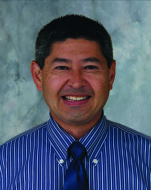 Gregory Nishihira
Fleet Manager, UC San Diego
Mr. Nishihira is the Fleet Manager at UC San Diego. He previously served 9 years in the role of Operations Manager under the guidance and leadership of his predecessor Jim Ruby and strives to build upon the sustainability path Jim has built. Prior to his roles at UCSD, he has served in automotive repair and commercial fleet management roles. While at UCSD, he has coordinated campus "Green Car Shows" and encourages the procurement of AFVs to the maximum extent possible in order to support UC's goal to be carbon neutral by 2025. In representing Fleet Services, he works collaboratively with key stakeholders who are involved with campus sustainability projects which aim to 'green' the campus fleet. He serves on the campus' Transportation Working Group committee and represents UCSD on UC's Fleet Sustainability Working Group. Greg has an Associate of Applied Science degree in Transportation Management from Milwaukee Area Technical College and a Bachelor of Science in Business Administration from Cal Poly San Luis Obispo. He maintains active ASE (Automotive Service Excellence) and California UST certifications.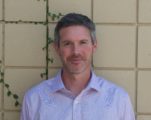 Philip Gibbons
Program Manager, Energy & Sustainability, Port of San Diego
Mr. Gibbons is focused on implementing the Port's Climate Action Plan, which includes needed greenhouse gas reductions from the transportation and land use sector. He is currently working on projects to transition to zero-emission vehicles and equipment in freight movement. Mr. Gibbons has overseen the development of annual greenhouse gas reduction monitoring reports. Mr. Gibbons also leads the Port's Climate Adaptation efforts working closely with internal and external stakeholders to plan for climate-related effects such as sea level rise. Prior to working on climate planning initiatives, Mr. Gibbons spent a decade at the Port on storm water management and overseeing large-scale water and sediment quality monitoring projects. He also has a technical background in data management and has worked extensively with GIS. Mr. Gibbons is a graduate of San Diego State University with a Master's degree in Geography.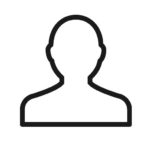 Jacques Chirazi
Program Manager, Clean Tech Initiative, City of San Diego
Mr. Chirazi is responsible for promoting, fostering and coordinating strategic alliance and collaboration among local, regional, state, and federal institutions to develop and execute a clean technology business attraction strategy. His focus is the creation of economic growth and environmental sustainability by developing a clean technology cluster in San Diego. Prior to his position, Mr. Chirazi was Senior Program Manager at Bainbridge Inc., a strategic management consulting firm which provides consulting services to Fortune 500 companies (e.g., Yahoo, HP, NCR, DuPont de Nemours, United Technologies). Finally, Mr. Chirazi received a Master's degree from University of California, San Diego's Graduate School of International Relations & Pacific Studies with an emphasis in International Environmental Policies and a Bachelor's degree in Marketing from San Diego State University's School of Business Administration.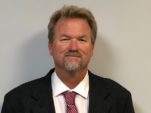 Michael Wygant
Director of Fleet and Facilities Maintenance, SDMTS
Mr. Wygant is San Diego Metropolitan Transit System's (SDMTS) Director of Fleet and Facilities Maintenance and has more than 30 years of experience in the vehicle and facilities maintenance industry.
Mr. Wygant is a U.S. Air Force veteran and has maintained, managed, and developed a wide range of vehicles and equipment, including: heavy duty bus, medium duty bus, para transit, heavy rail, light rail, hybrid rail, aircraft, CNG fueling stations, vehicle maintenance facilities, light duty cars and trucks.
Mr. Wygant, a lifetime resident of San Diego has been the Maintenance Director at SDMTS since 2017. Prior to his position at SDMTS he worked for North County Transit District (NCTD) for more than 26 years. He finished his career at NCTD as the Chief Operations Officer, overseeing bus, rail, paratransit operations and maintenance.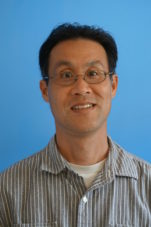 Albert Mar
Grants and Mobile Source Incentive Specialist, San Diego County Air Pollution Control District
Mr. Mar currently administers the Prop 1B Goods Movement Emissions Reduction Program that offers financial incentives to owners of equipment used in freight movement to upgrade to cleaner technologies. Mr. Mar has spent over 15 years at the San Diego Air Pollution Control District focusing mainly on criteria and toxics emissions inventories. He has also been certified by the California Air Resources Board as a lead verifier for greenhouse gas emissions data reports for eight years. Mr. Mar is a graduate of UC Santa Barbara with Master's and Bachelor's degrees in Mechanical Engineering.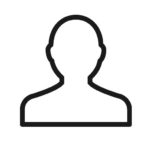 Alan Ridley
Water Wise Edibles
Mr. Ridley has a background in education and economic development working as Economic Development Representative in the start-up San Ysidro/Otay Mesa Enterprise Zone. He also is semi-retired from Cuyamaca College where he worked in the career and transfer center and championed renewable energy including wind energy. He also researched green careers in San Diego and Imperial Counties and the training gaps at the 9 community colleges in Region X.
Mr. Ridley has also worked with ethanol biofuel to find more sustainable way to produce the ethanol that currently makes up 10% of our gasoline in California. He found that the agave plant, which has ethanol in it, can be grown in California with little to no water and would be a better option than shipping in corn ethanol from the Midwest. Unfortunately, a $300 million ethanol plant is needed to produce the fuel from agave and has halted the project. Mr. Ridley has now switched his attention to Water Wise Edibles, working primarily with Pitahaya, or Dragon Fruit (also a cactus), and Moringa, the Miracle Tree, virtually every part of which is edible.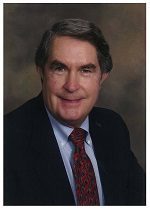 Steve Moore
Director of Propane Autogas, EXPO Propane
Since 1978, Mr. Moore has been in the propane business, being President of a large family-owned company. In 2005, Mr. Moore started Expo Propane, built it for 9 years, then merged with Energy Distribution Partners, which is based in Chicago. Energy Distribution Partners is listed as the 15th largest propane distribution company in the United States. Expo Propane specializes in propane infrastructure and delivery to commercial and industrial users of propane-powered forklifts and fleet vehicles. Mr. Moore is a members of the National Propane Gas and the Western Propane Gas Associations, and has served on a number of committees. He is also a member of the Propane Education and Research Council's Research and Technology Development working group. Mr. Moore is a past President of the Western Propane Gas Association. As Chairman of the Clean Fuel Committee of the Western Propane Gas Association, Mr. Moore was awarded the association's highest award, which had only been given 13 times since 1964. Mr. Moore is a graduate of San Diego State University, with a bachelor of science degree in marketing.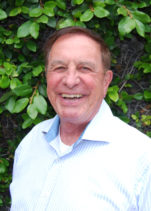 Tom Bartley
Director, Transpower
Mr. Bartley has over 30 years of experience in general business, marketing, project and product management, intellectual property, and engineering R&D. For the last 10 years, his primary professional interests have been in transportation and energy efficiency and the policies needed to support them. He writes articles for John Addison's Clean Fleet Report. In the past, he developed strategies for energy storage and fuel savings, and power models for ultracapacitor packs.
Mr. Bartley has worked with various companies: Transpower, ISE, USATalks.com, Netrologic, Loral Instrumentation, SAIC, Amex, Cubic, General Dynamics, and IBM. His early engineering work covered: nuclear instrumentation, analog-to-digital technologies, flight test instrumentation, radar simulation and prediction, oceanographic buoy instrumentation, and displays and image analysis. Mr. Bartley has BSEE and MSEE degrees from Stanford University and was in the MBA Program at San Diego State University Graduate School of Business. He is also a member of SAE and a Life Member of IEEE.