Be recognized as one of San Diego's top-performing fleets
The Green Fleet Leadership Awards is a fleet awards program administered by the San Diego Regional Clean Cities Coalition.  The program recognizes local leaders in efficient vehicle fleets, alternative fuel deployments, and emissions reductions.
Fleets are awarded points based on performance in three key areas: progress from a selected baseline year, total reductions, and actions taken and policies implemented by the organization.  Fleets are then recognized at one of three levels of achievement: Green Fleet Ally, Green Fleet Leader, or Green Fleet Champion.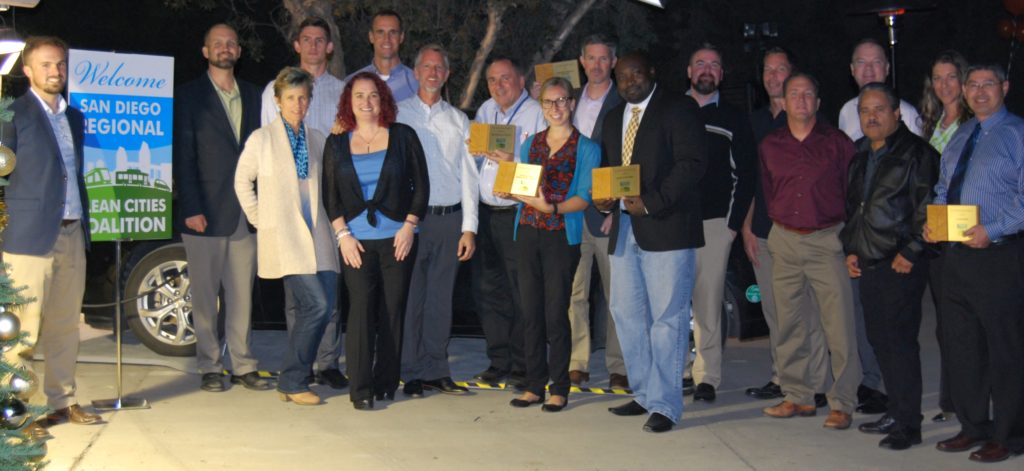 2017 Green Fleet Leadership Awards
Fleet Champion
San Diego Gas & Electric
Fleet Leader
UC San Diego
County of San Diego
City of Chula Vista
City of San Diego
Fleet Ally
San Diego Unified Port District
San Diego County Regional Airport Authority
For more information about applying, please email the coalition at info@cleancities.org
Participation is at no cost and fleets of all types and sizes are encouraged to enter.