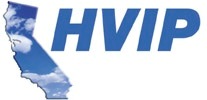 For all those interested in applying for the HVIP Voucher Program (California Hybrid And Zero-Emission Truck and Bus Voucher Incentive Project) you may sign up on the wait list for next year. Those who request new vouchers for your hybrid or electric trucks and buses will be added to the wait list until next year's HVIP launches. When the HVIP begins, there will be $14 million in voucher funding available, and those on the wait list will automatically receive vouchers according to their position in line. The wait list will allow up to $5 million total in wait list requests.
For further questions, please contact the HVIP toll-free hotline at 888-457-HVIP or 888-457-4847.
Moreover, currently, there is still more that $900,000 in available San Joaquin HVIP Plus-Up funds. For dealers who wish to request HVIP plus-up vouchers from San Joaquin Valley, please notify the HVIP Voucher Processing Center.