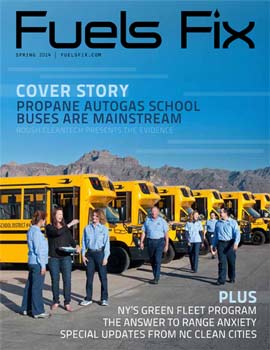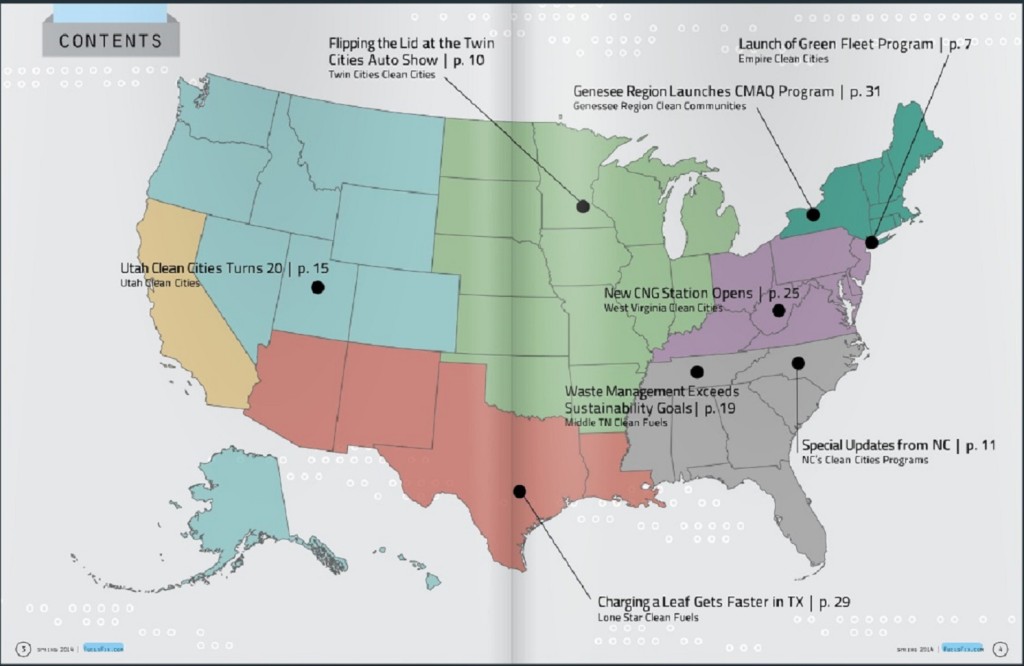 Read all about the work of Clean Cities Coalitions across the country in this Spring 2014 edition of Fuel Fix ezine. Featured in this edition are Coalitions working in Centralina, Empire, Genesee, Lone Star, Twin Cities, Middle TN, and West VA.
Moreover, read about the collaboration between NASCAR, Sprint and the Department of Energy (DOE) and their involvement in the DOE's Workplace Charging Challenge, an effort to increase the numbers of employers offering workplace charging. NASCAR made a public announcement of its participation in the challenge at NASCAR Plaza in Uptown Charlotte, and a productive discussion on overcoming infrastructure barriers and the adoption of advanced technology vehicles followed.
In addition to individual success stories on the various coalitions, Fuel Fix answers the question of the month: What driver behaviors can help reduce petroleum consumption? To find out the answer, turn to page 23 of the ezine! Check out everything summarized here and more in the Fuel Fix Spring 2014 edition!