Take advantage of this FREE Alternative Fuels First Responder Training!
With alternative fueled vehicles becoming more popular on the market, it is important that first and second responders are prepared to deal with these vehicles in case of an emergency…haven't been trained yet?
Presented in corporation with Clean Cities Coalition and Rio Hondo College. The Alternative Fuels Training Course is designed for: first responders (EMT, fire fighters and police officers) and second responders (tow truck operators and parking enforcement officers).
Course Description:
This training is a 6 hour Clean Cities Learning Program/ U.S. Department of Energy approved course. Participants will learn how to safely respond to accidents involving alternative fuels and be able to do the following:
Understand the different fuel properties and characteristics- gaseous fuels, biofuels
Vehicle identification- electric vehicles, gaseous  fuels vehicles, biofuel vehicles
Vehicle basic components
Recommended first responder and second responder procedures for alternative fuel vehicles
Appropriate equipment for that vehicle and fuel
Towing and storage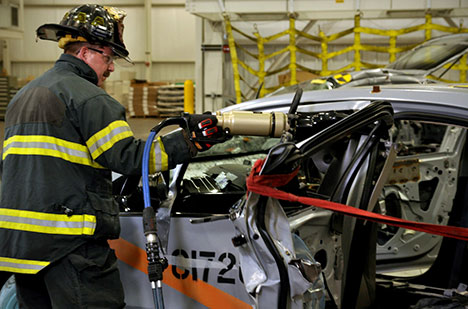 Date:
Thursday July 31, 2014
9 a.m. – 3 p.m.
Location
Center for Sustainable Energy
9325 Sky Park Court, Suite 100
San Diego, CA 92123