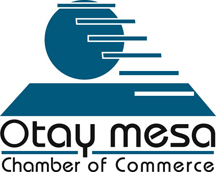 Truck & Bus Regulation Informational Meeting
February 11th from 8:30 am – 12:00 pm
Otay Mesa Chamber of Commerce invites you to join the Air Resources Board in a discussion of truck and bus regulations.
Discussion topics include:
Truck and Bus Overview
Regulation Updates
Funding Opportunities
Enforcement
Reporting
Q & A Personalized Fleet Assessments
Admission: is FREE! Click here to register as reservations are required to attend.
Location: SWC Higher Education Center, Otay Mesa 8100 Gigantic Street, Room 4500 San Diego, CA, 92154
Parking: Parking options available at SWC, HIghere Education Center, Otay Mesa