Plug-in.
Save money.  Drive electric.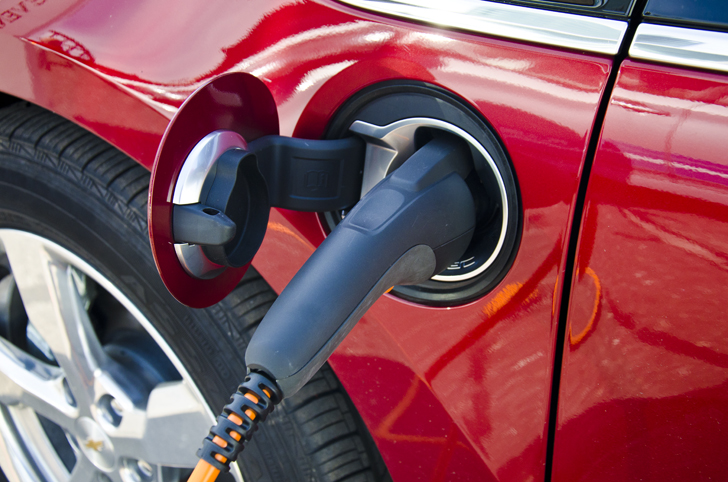 Plug-In Electric Vehicle Benefits
There are many benefits to driving a plug-in electric vehicle (PEV).  These include:
Incentives available – rebates, tax credits and HOV access – see energycenter.org/ev for more information on the incentives available for PEV owners
Fun driving experience
Low fuel and maintenance costs
Minimal environmental impacts
Reduced dependence on imported oil
Different sizes and ranges to meet your needs
PEV Resources
There are many resources available to learn more about PEVs and their benefits.
Charging at Home – SDG&E can help get lowest rates
It matters when you charge your plug-in electric vehicle. SDG&E has EV rates that will help you pay the lowest price for your EV fuel, when you charge between midnight and 5am.  These EV time-of-use rates can help you save money when you charge during "off-peak" and "super off-peak" hours.  Visit sdge.com/EV for more information.
SANDAG facilitating EV charging infrastructure 
The San Diego Association of Governments (SANDAG) is the 18 cities and county government and serves as a forum for regional decision-making and the region's planning and transportation policy.
SANDAG is helping to facilitate EV charging and to resolve barriers to EV charger installations through the San Diego Regional EV Infrastructure (REVI) Working Group.  Learn more about this effort at energycenter.org/pluginready. From REVI, SANDAG and the Center for Sustainable Energy have completed the San Diego Regional Plug-In Electric Vehicle (PEV) Readiness Plan.