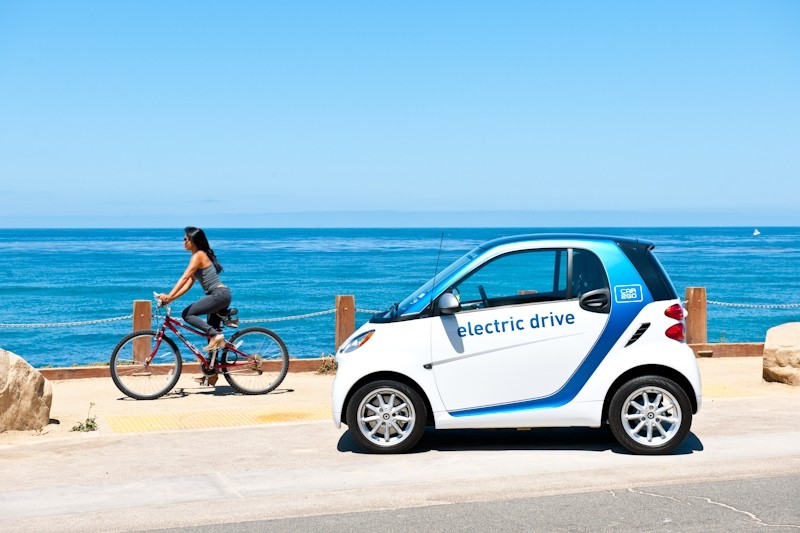 On September 28, 2013, the day of the Third Annual National Plug-In Day, California Governor Jerry Brown signed Assembly Bill 8 in law, effectively allocating $2 billion in funds to continue vital clean air programs for another decade. Clean Air programs, such as Carl Moyer Memorial Air Quality Attainment Standards program  (diesel pollution reduction) and AB 118 (promotion of clean and alternative fuel technologies), will continue to receive state funds in order to help facilitate the state's air quality and public health goals, as well as federal EPA Clean Air Act requirements. Funds will also allow the state to extend plug-in vehicle credits and move towards the creation of a network of up to 100 H2 stations over the next decade.
According to the Governor's press release, AB 8 Electric Vehicle legislation builds on state efforts to grow California's electric vehicle market, including the issuance of a 2012 Executive Order that established a target of 1.5 million zero-emission vehicles on the road in California by 2025. Furthermore, the legislation will aid reaching the goals of reducing smog-forming emissions by 90% and reducing greenhouse gases by 2050 to meet state and federal goals.
AB 8 was supported and co-sponsored by the American Lung Association, Calstart, and California Air Pollution Control Officers. Beyond simply meeting state and federal goals for air quality, these organizations sought to pass AB 8 in order to protect communities around the state from harmful air pollution, which consequently leads to thousands of public health emergencies every year including asthma attacks, hospital and emergency room visits for respiratory illness, and even heart attacks and strokes (Read full article by the ALA here).