California is looking to reduce the contributions of transportation to greenhouse gas (GHG) emissions through policies such as the Global Warming Solutions Act (AB32). In San Diego County, transportation accounts for more than 40% of total GHG emissions. Expanded use of alternative fuels is an important factor in reducing the carbon intensity of transportation.
The San Diego Clean Cities Coalition is hosting a Low Carbon Fuels Round-Table Discussion, Tuesday August 12, 2014 at the World Resource Simulation Center.  This event is a great opportunity for environmental staff, fleet managers and fuel providers to discuss successes, raise concerns and work toward finding solutions to increase alternative fuel vehicles and infrastructure deployment. Round-table discussion topics will focus on biofuels, gaseous fuels, as well electric & hybrid vehicle technologies.
Join round-table discussions to learn how to learn how alternative fuel implementation can help meet your carbon reduction objectives.




Event Schedule

Date: Tuesday, August 12, 2014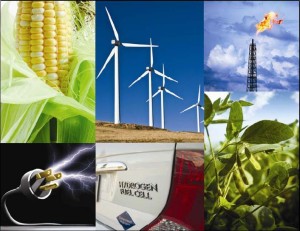 Time:
10:45 a.m. – Registration
11:00 a.m. – Introductory Presentations from Clean Cities & SANDAG
11:20 a.m. – Round-Table Discussions
12:10 p.m. – Networking Lunch
12:30 p.m. – Closing Presentation: planning, policy and alternative fuel          implementation
Location: World Resources Simulation Center
  1088 Third Ave. San Diego, CA 92101
Featured Speakers:
Susan Freedman is the Senior Regional Energy Planner for the San Diego Association of Governments (SANDAG)—a public agency that serves as the forum for regional decision making.  To open the event, Susan will give an overview of greenhouse gas emission reduction legislation and provide an update on the current state of alternative fuel usage in the region.
Nilmini Silva-Send is the senior policy analyst at University of San Diego's Energy Policy Initiatives Center (EPIC)—a non-profit academic and research center at the University of San Diego School of Law that studies energy policy issues affecting the San Diego region and California.   In the closing presentation, Ms. Silva-Send will wrap up round-table discussions by providing valuable information from her research and analysis on energy and climate change policy in the San Diego region.
The event and networking lunch are FREE. For more information please email info@sdcleancities.org
The World Resource Simulation Center (WRSC) is a unique facility for digital interaction that accelerates understanding and decision making. Twelve large screens surround the users, creating an immersive environment for data visualization and experiential learning.  www.wrsc.org  619-234-1088.
For parking and directions click here.